What we're all about
Since August 2012, KFC and SLSNZ have been working closely together, making the 2022/23 season the 10th anniversary of their partnership.
Corporate social responsibility has been one of the driving factors behind KFC's association with SLSNZ as they remain committed to supporting the organisation and its Surf Lifeguards through fundraising efforts while also elevating their work and promoting beach safe messaging.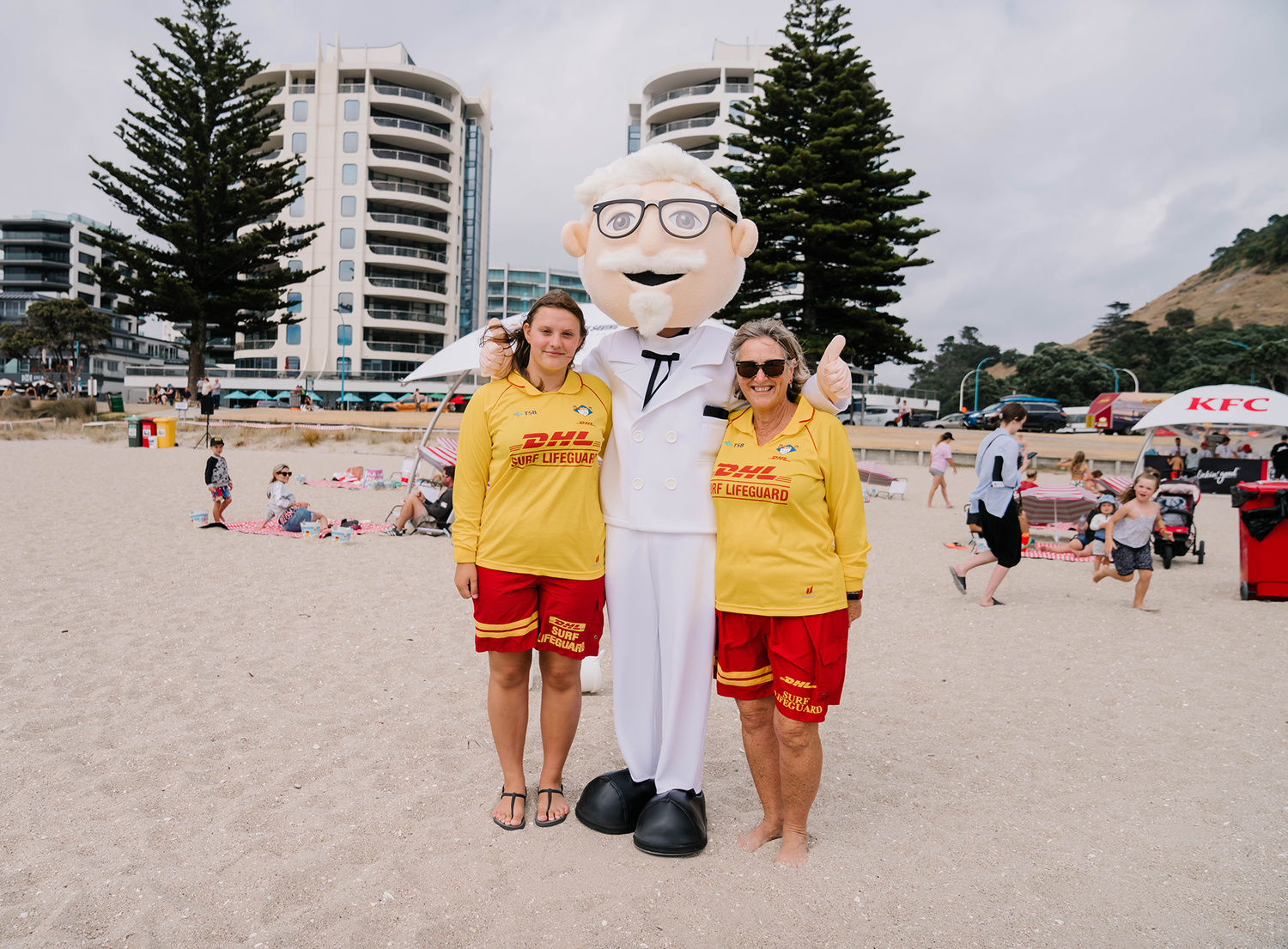 Surf Life Saving NZ
KFC has been a part of Kiwis lives for 50 plus years and we understand the impact our business has in local communities.
We have been a gold partner for the last 10 years and have raised a total of $1.58m for this very worthy organisation.
Every year the money raised in our summer appeal helps keep kiwis safer at the beach, and supports the 4,500 volunteer lifeguards on duty over the summer.

We couldn't be prouder of the partnership and the contribution Surf Life Saving New Zealand makes in Kiwis lives. Click below to donate to this worthy cause.

DONATE TODAY